BESPOKE GIFTING SERVICE 定制禮品服務
Tailored gifts, custom design gifting experience for all occasions are available for both personal or corporate clients.
為個人或企業客戶提供定制禮品、個人化設計禮品體驗等等...
Kindly contact us by 請通過以下方式聯繫我們: Whatsapp 852-9097-1689 or Email [hello@kaleido.com.hk]
DIM SUM MOONCAKE COLLECTION 點心月餅系列
Dim Sum Mooncake comes in a series of Buns! Pineapple Buns, Chestnut Buns, Ping On Buns, Pumpkin Buns, Lotus Paste Buns, Walnut Buns, etc... Stay tune for the mooncake flavours in August!
點心月餅有一系列包子!菠蘿包、栗子包、平安包、南瓜包、蓮蓉包、核桃包、等等… 敬請留意月餅口味將八月公布!
PREORDER NOW!
MINI BAIZI CABINET 迷你百子櫃
The new "BAIZI CABINET" customised to your special occasion. Signature treasures filled drawers with teas around the world, local produced festive goodies, deluxe cooking ingredients... cater just for you!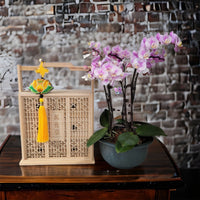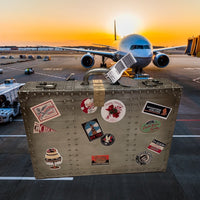 "Fly with Us" KALEIDO's signature luggage hamper brings you goodies from the best local designers and producers as well as from all around the world!  We tailored design to your celebration needs!!! Surprise your loved ones with this special gift JUST FOR YOU!

Simply send us your budget, we will take care of the rest for you!!!